As much as I'd love to have a fully-stocked home gym with treadmills and weight machines, I have neither the space nor the funds to make this happen. But that doesn't mean that I can't get a great workout using inexpensive home workout equipment!
There are so many great products on the market that will intensify your workouts, and you might even be amazed at the prices. These are my favorite tools to get the job done, and to help mix up my at-home workout routines.
The Best At-Home Workout Equipment:
An Exercise Ball
Whether you're looking for light cardio (bouncing while watching the latest episodes of Nashville anyone?), balance training, toning or stretching, an exercise ball is a powerful tool. Take advantage of the exercise ball to do weight training for your arms, while using your core to balance!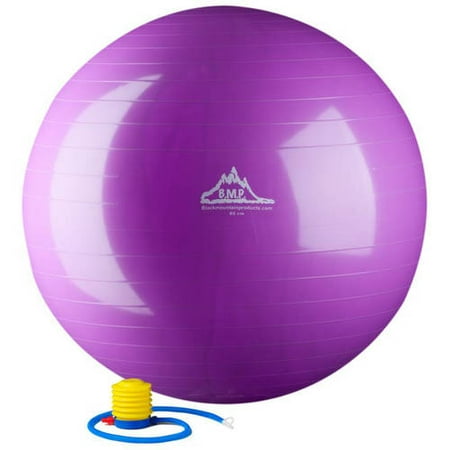 A Jump Rope
If you're looking to mix up your cardio, a jump rope can be a ton of fun. Challenge yourself to go faster or for longer to amp up your cardio without a treadmill. I love the Gold's Gym 3-in-1 Jump Rope
 which has detachable handles so you can adjust the size of the rope and weight of the handles – strength and cardio in one!
Resistance Bands
I love using resistance bands to work out my legs especially. Pick up a pack of loop resistance bands like the Gold's Gym 3-Pack Stretch Band Loops
 to work out your outer thighs – whether you fit the loop around your knees for squats or try out a reverse thigh master on your exercise ball, this will provide a serious workout in minutes!
Hand Weights
This may be a given, but I benefit so much from having 2, 3 and 5-pount hand weights at hand. Even if you're not focusing on your arms, hold weights while doing cardio to add a bit more difficulty. I love this set of three from Tone Fitness.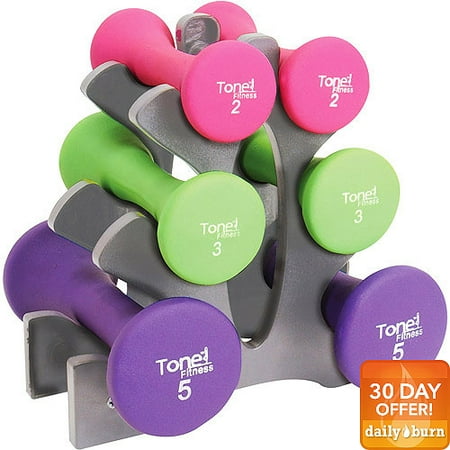 Ankle Weights
I love ankle weights for the same reason as hand weights. Strap them on for cardio and weight training to boost the effort. I like the JFit 2.5 lb. Neoprene Ankle Weights
 for a challenge.
Stair Stepper
If you are a lover of exercise machines, try out a folding stair stepper for an inexpensive, storage-friendly option. The Stamina SpaceMate Folding Stepper uses pulley mechanisms to run, which means that it's light and easy to store. This is my favorite method of cardio when I want to pass the time watching an episode of my favorite show. On other days I prefer getting my cardio from plyometric moves and dance cardio.
Foam Rollers
Once your workout is complete, there's nothing more relaxing than using a foam roller to massage and relax your muscles. They may not look like much, but the tightly packed foam really does wonders on sore, tight muscles.
What equipment do you love using for your at-home workouts? Leave a comment below!
*Some of the links in this post are compensated by commission